Director & Cast
Malgoska Szumowska - Director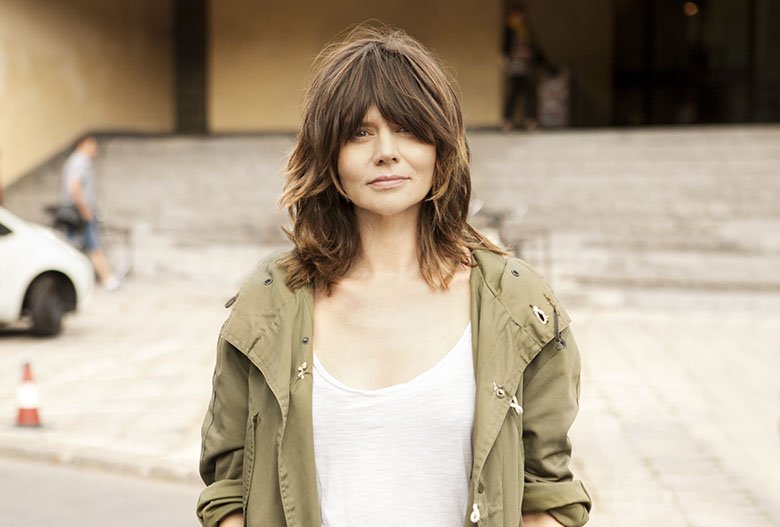 Malgos´ka Szumowska was born in 1973 in Cracow. She graduated from the Lo´dz´ Film School. She began her career making short feature films. ASCENSION was presented in Cannes at Cinefondation. Her first feature film HAPPY MAN and second one STRANGER were nominated to the European Film Awards as Discovery. Stranger was also presented at Panorama Berlinale 2005. Her 33 SCENES FROM LIFE won Silver Leopard at IFF Locarno 2008. ELLES starring Juliette Binoche, opened Panorama IFF Berlinale 2012 and was sold out to more than 40 countries around the world. Her latest film IN THE NAME OF was presented during Berlinale 2013 in Competition and received prestigious Teddy Award.
Andrzej Chyra

Andrzej Chyra born in 1964, is one of the most prominent and awarded Polish actors ever. He played hundreds of leading roles in feature films and TV productions. He works with the best Polish filmmakers, such as: Andrzej Wajda, Krzysztof Krauze, Feliks Falk, Marek Koterski, Juliusz Machulski, Malgoska Szumowska.
For his unforgettable roles he was awarded twice at Gdynia PFF for the best actor. Moreover, he received twice the Eagle - the most important award for Polish actors. With theatre companies from Rozmaitosci and Nowy Teatr, he regularly received splendid reviews and was was acclaimed at international theatre festivals like the one in Avignon - mainly in Warlikowski's and Jarzyna's spectacles. Chyra also holds a diploma of theater direction.
Mateusz Kosciukiewicz

Mateusz Kosciukiewicz was born in 1986 in Nowy Tomysl. He studied on PWST in Cracow. The role in ALL THAT I LOVE by Jacek Borcuch was a breakthrough in his career. He received for this role the most important Polish award, the Eagle.
His second role in MOTHER TERESA OF CATS by Pawel Sala gave Mateusz international recognition and award for the best acor at the Karlove Vary Film Festival. For this role, he received also Zbyszek Cybulski's Award for the best Polish young actor. Mateusz played in 10 feature films, such as BABY BLUES directed by Kasia Roslaniec, winner of Crystal Bear for the Best film and Special Mention during Berlin International Film Festival or Walesa by Andrzej Wajda. His latest film is IN THE NAME OF by Malgoska Szumowska.