Director & Cast
Kasia Roslaniec - Director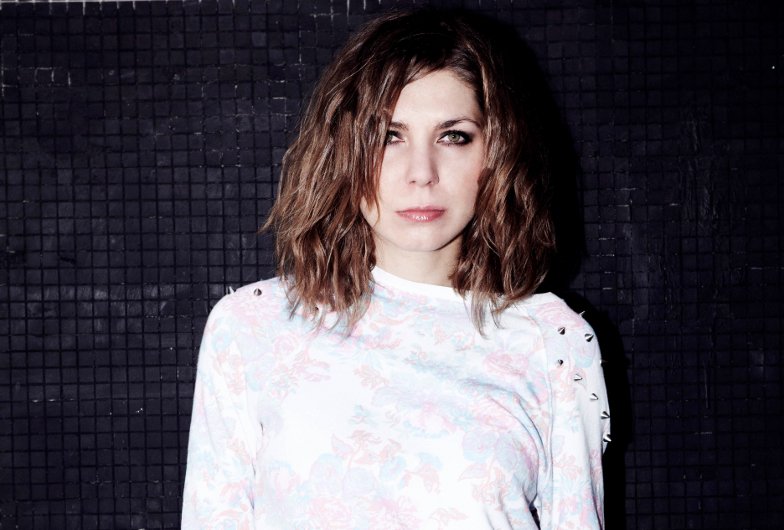 Kasia Roslaniec was born in Malbork (Poland) in 1980. She graduated from Warsaw Film School and in 2008 studied at the Andrzej Wajda Master School of Film Directing. Her graduation film, GALERIANKI, had it's world premiere at Toronto International Film Festival and won numerous awards worldwide. It was released theatrically in Poland in September 25, 2009, and was No. 1 Box Office hit for three weeks. It made 580,000 admissions, reaching the fifth position at the Box Office in Poland for 2009. Her latest film BABY BLUES had it's International premiere in 2012 during Toronto International Film Festival. In 2013 BABY BLUES was officialy selected for 63. Berlin International Film Festival for two sections Generation and Panorama and won CRYSTAL BEAR for the Best Film and SPECIAL MENTION from International Jury. BABY BLUES was distributed in Poland by Kino S´wiat and made 420,000 admissions.
Magdalena Berus

Magdalena was born in 1993, in Ruda S´la?ska, in southern Poland, where she lived until the age of 18. She combined her high-school education with international modeling career. After two intense years of modeling, she became interested in acting. Her first main role was Natalia in BABY BLUES, a film by Kasia Roslaniec. She was 17 at the time, in her second grade of high-school. A month later, she was offered to play another main part along with Jakub Gierszal, this time in LASTING, a film by Jacek Borcuch. The film was shot in Spain and Cracow. Currently, Magdalena is studying culture studies in Warsaw.
Nikodem Rozbicki

Nikodem was born in 1992, in Warsaw. He studies at the Warsaw University, however he is constantly drawn into artistic activities. Nikodem took the interest in music after his father, and today he is the frontman of a Warsaw-based band WHOCARES?, where he not only plays the guitar, but also composes the songs. Acting was his big dream and the adventure with BABY BLUES, film by Kasia Roslaniec, only strengthened his decision to consequently pursuit his acting career.
Klaudia Bulka

Klaudia was born in Tychy. She studies advertising and marketing. Since she had finished working on BABY BLUES, a film by Kasia Roslaniec, she is constantly on the move, working as a model. She was a face of many international advertising campaigns, and in 2011 she appeared in Vogue Portugal. In the future, she want to focus on management and ad campaigns' creation, especially with the usage of the new media.
Michal Trzeciakowski

Michal was born in 1991, in Warsaw. After finishing two years of journalism at the University of Social Sciences and Humanities, he began studies in Polish-Japanese Institute of Information Technology. He has been skateboarding for 10 years now, it's his life passion. He managed to get three sponsors and even though, in Poland, you can't make a living out of skateboarding, he is not going to resign from it. However, he connects his future with his studies. One day, Michal would like see skateboards and T-shirts with the graphic designs made by him.